There is no bubble in emerging market debt, says Invesco's Calich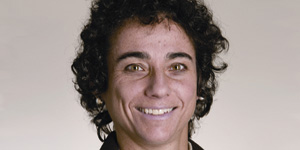 Claudia Calich of Invesco says investors in Europe keep asking her if the huge flows into EM debt mean that a bubble is appearing. She thinks there is no bubble and the sector still has plenty of support to come from US investors who are yet to really get into EM debt.
New York-based Calich has seen the assets under management in her Invesco Emerging Markets Bond and Invesco Emerging Local Currencies Debt funds swell from under $1billion to $1.7 billion this year, reflecting the wider trend of a broad move into emerging debt among investors seeking the kind of yields which are unavailable in developed market bonds.
However, despite this surge of money she thinks there is not a bubble in the sector. 'Even though flows are strong there is still a lot who are not invested and are waiting for a dip to invest in. In comparison with Europeans, US investors are behind the curve and will provide a back up to the asset class,' Calich said. 'I don't think it's a bubble.'
She points out that in currency there are 'still pockets of undervaluation' in parts of Asia and places like Argentina and Peru, and indeed thinks the local currency debt opportunities are currently more interesting than those in her hard currency fund.
Calich is going off benchmark in her dollar-denominated fund to seize opportunities in corporate bonds, with around 25-30% of the fund in the instruments. 'We've got bonds from Mexican telecoms companies, gold producers in South Africa for example. There are a lot of first time issuers around at the moment who have to leave a bit of extra yield on the table,' she said, adding that for her local currency fund she has fewer corporate bonds, though is currently monitoring rouble-denominated debt from Russian corporates.
She thinks that for the year ahead it will be key for emerging market debt managers to go for some of the less obvious options in the sector in order to differentiate oneself
'Returns this year have been higher than anticipated, and will probably be lower next year. You need to be more selective to make decent returns.'
From a country perspective some of the most interesting positions in Calich's portfolio are in Iraq, Sri Lanka and Dominican Republic. ' We have an assortment of overweights in more exotic countries,' she explains.
'Iraq is still an oil story combined with specific geopolitical risks. There has been a bit of a rebound in growth as the country continues to stabilise. I started buying a couple of years ago as soon as they started issuing 2028 bonds. Chances of default there are low.'
Another country which has been ravaged by war in recent years, Sri Lanka, is also among her top country picks.
'Sri Lanka  is a similar story of stabilisation after many years of fighting with the Tamil Tigers. It has created higher confidence, and is allowing the country to improve.'
Also on a sovereign basis, Calich is underweight Brazil and Mexico, but her corporate positions in those countries take her to an overall overweight.