Tapering takes EMs back to square one, says Comgest veteran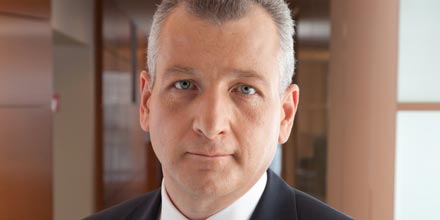 Emerging markets are taking a 'backwards step' as investors revert to country-by-country bets over more sophisticated selection.
Former Euro Stars A-rated manager Jean-Louis Scandella (pictured) of Comgest believes the tapering of QE in the US stands to undo 'monumental' development in the emerging markets over the last few years.
'The monumental move was when we went from picking countries to picking sectors, which showed an evolution of the markets,' said Scandella, who runs the Comgest Growth GEM Promising Companies fund.
Scandella believes increased access to liquidity enabled investors to concentrate on investing in strong performing sectors rather than focusing on macro headlines about difficulties in a country's broader economy.
'Abundant liquidity meant that sectors - regardless of their country of origin - were treated the same on the same level as those in other countries,' he said,
'So countries having big trouble with fiscal and current account deficits were treated the same as others because they had easy access to liquidity.'
Scandella, while he considers himself a stock-picker, believes this is an unfortunate development as many generalist investors will now revert to a broad brush approach to emerging markets.
'In my opinion, stock-picking is a sign of maturity. Markets grow by going from geographic allocations to sector allocations to stock selections.'
Stock picks
At a stock level, the latest addition to Scandella's $176 million fund is Chinese luxury goods, flash sales specialist VIP-Shop.
'They buy inventories of branded goods, mostly apparel and some accessories, and they do short-term deals for subscribers over a smartphone service,' he said.
'They currently have around five million clients and they all receive a select offer at a set price for three days or so. They have already grown around 35% and so we have taken a 3% position here.'
Scandella believes, while the five million clients represent a very small proportion of the Chinese population as a whole, it also exemplifies a strong base for growth as middle class purchasing power increases.
The Comgest Growth GEM Promising Companies fund has returned 5.2% over the five years to the end of July 2013. This compares to a 4.38% rise by its Citywire benchmark, the MSCI EM (Emerging Markets) TR USD.