Rising star reveals how he rocketed up the rankings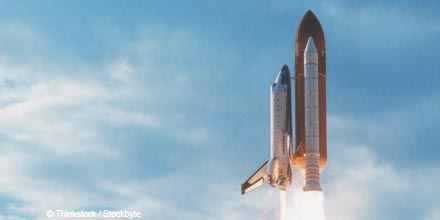 Let everyone else get sucked into discussing whether it is risk on or risk off and have faith in companies which show sustained earnings when the chips are down.
According to Majedie Asset Management's Michael Nickson, this is the best way to navigate market volatility and potentially hollow rebounds.
'It is always hard to know how the market is going to play out in a year's time but one thing we would say is that, while investors are focused on risk on and risk off they are not doing the detailed bottom up work.'
'They almost think there is no point because everything is so macro driven and for us that is fantastic because we are able to do that and we are making use of the bottom up focus.'
Nickson and co-manager Simon Todd, who run the Majedie Asset Global Focus fund, were noted by Citywire for their meteoric rise up the global equity rankings over the course of 2011, which saw them leap 479 places between January 2011 and January 2012.
Rankings leap
So how did they do manage to turn their performance around? It's all about harnessing companies with solid earning potential Nickson told Citywire Global.
This means identifying companies from a pool of 200 investible candidates which are not near or over the top of their earnings potential but have shown the possibility of long-term, sustained growth.
Using this bottom-up approach, Nickson and Todd moved the fund away from cyclical stocks at the beginning of the year and adopted an unashamedly defensive stance.
'Currently we find the best valuation opportunities in companies with low cyclicality. I wouldn't say the fund has always looked like that but, at the moment, we find the cyclical side relatively unattractive.'
Cyclicals
Comparing two stocks by way of example, Nickson said the fund's top holding Procter & Gamble and industrial firm Rockwell both have earnings multiples of 16x.
However, Nickson said Procter & Gamble has the better track record when it comes to sustained earnings growth and favours this over a cyclical, industrial stock such as Rockwell.
'Rockwell Automation has had an operating margin between 7% and 17% historically and the expectation for 2012 is for around a 17% margin. That is a difficult starting point because there has to be questions over whether those earnings are sustainable,' he said.
The Majedie Asset Global Focus fund has returned 13.05% over the past 12 months. The MSCI World TR – the fund's benchmark – rose 2.08% over the same period.