PIMCO names managers taking over on El-Erian's funds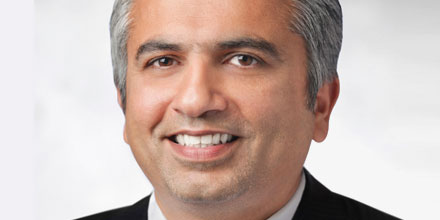 PIMCO has announced the successors on two funds previously run by Mohamed El-Erian, the group's former co-chief investment officer.
The changes follow January's announcement that El-Erian would be leaving the Newport Beach-based company this March.
In the first of the two changes, inflation expert and fixed income manager Mihir Worah (pictured) replaces El-Erian on the PIMCO GIS Global Multi-Asset Fund, a spokesperson confirmed to Citywire Global on Friday.
He will work alongside existing managers Curtis Mewbourne and Vineer Bhansali.
The change on the mixed asset fund marks the second switch in quick succession, following the announcement that Saumil Parikh had stepped down from his portfolio manager role in November of last year.
Worah was recently promoted along five other senior managers to deputy chief investment officer following El-Erian's announced departure.
He already runs the PIMCO GIS Global Real Return, PIMCO GIS Global Advantage Real Rtn and PIMCO GIS Inflation Strategy funds.
Meanwhile, the second change regards the PIMCO GIS Global Advantage Real Rtn fund and has seen Lupin Rahman take over El-Erian's responsibilities on the fund.
The emerging markets specialist will work alongside Andrew Balls, who was also named as a deputy CIO at the start of the year, and Ramin Toloui, the spokesperson confirmed.
Rahman joined PIMCO in 2008 having spent five years at the International Monetary Fund as an emerging markets macro-economist focusing on debt sustainability.