Pension funds sue BlackRock for 'looting' ETF lending revenue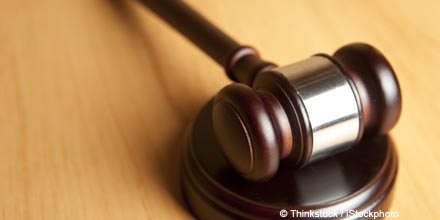 Two US pension funds have filed a lawsuit against BlackRock alleging the asset manager has 'looted' securities lending revenues generated by a range of its iShares exchange traded funds (ETFs).

The suit states the pension plans are seeking to recover the portion of securities lending revenues that 'were improperly spent by iShares' management on grossly excessive compensation to securities lending agents affiliated with iShares.'

In the case of these US-listed ETFs, the pension plans allege the securities lending affiliate - the BlackRock Institutional Trust Company (BITC) – was able to take 'at least 40%' of the revenues for themselves, at the expense of investors.

The suit described this 40% as 'a fee entirely disproportionate' to the performance of BITC.

As a result, the pension plans claim BlackRock has 'violated their fiduciary duties' by 'setting up an excessive fee structure designed to loot securities lending returns properly due to iShares investors.'

The suit stated that, according to recent academic research, when a firm like iShares uses affiliated agents to manage securities lending transactions, the agents work against investors' interests by 'siphoning off securities lending profits for the benefit of mutual fund managers.'

However, it is believed the revenue split in the US is actually 65% to the investor and 35% to BlackRock's affiliate, according to a source close to the situation. In Europe, this split is 60% and 40%.

A spokesperson for BlackRock said: 'Our securities lending program has delivered above average returns to our ETF shareholders over time.  To achieve this, we run the program ourselves while bearing all the costs, rather than outsourcing to third parties as others do.

'iShares has a long record of delivering the returns our ETF investors expect, and securities lending is one of the tools we use to help ensure our funds efficiently track the performance of their underlying indices.  The complaint is without merit, and we will contest it vigorously.'

Sec lending label 'misleading'?

However, the suit could have wider implications for the practice of ETF securities lending, labelling it as 'misleading'.

The practice of securities lending in this instance sees an iShares ETF lend out its holdings to short-sellers, in return for collateral and a fee. The harder it is to borrow a type of security, the higher the fee paid to the ETF.

This fee, along with the return on the collateral, goes to the fund and ultimately benefits the investor, in return for them taking on a degree of risk.

However, the suit says 'lending' is misleading as the practice involves a sale of securities to a third party, via a borrower of the securities.

It added: 'Securities lending by any mutual fund involves an inherent conflict of interest because it facilitates short sellers who are trying to drive down the price of the very shares that funds are lending.'

The suit added: 'Because no transparent market exists to determine the "price" that a borrower pays to short a stock, the transactions associated with the short-selling of a security (premium or rebate, amount of premium or rebate, indemnification, etc.) are rife with potential for abuse of conflicts of interest.'

Under scrutiny in Europe

In Europe, regulators are clamping down on the practice of securities lending, with the European Securities and Markets Authority requiring firms to return all revenues from securities lending, net of operational costs, to investors, as of 18 February.

iShares currently retains its 60%-40% split, although this is likely to come under some scrutiny from regulators and investors alike, with regards to where this 40% is going to cover costs.

In its 2011 annual report, BlackRock said its securities lending across the business amounted to $397 million for the year ended December 31, 2011 compared with $325 million for year ended December 31, 2010.

It said this reflects 'an increase in average balances of securities on loan and higher lending rates.'

However, iShares Europe last year moved to cap the maximum amount of securities on loan in each ETF to 50%, while implementing an indemnification policy to protect investors from the risk of borrower default.

This means that if a company borrows stock from an iShares ETF and then goes bust and is unable to return the stock, BlackRock will compensate the fund and ensure there is no financial loss for investors.