Only the US can handle higher rates, says Western Asset chief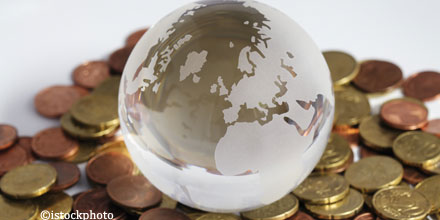 Tapering fears may be overdone but the world at large will struggle to contend with rising rates, according to the co-CIO of Legg Mason subsidiary Western Asset.
Kenneth Leech said the world can't handle higher interest rates and the recent sell off is 'a clear overreaction' considering the underlying fundamentals in the market.
'Market moves can be violent and self-sustaining in the short run. Over time, however, fundamentals will likely win out and correlations recur. This suggests a strategic approach of overweighting spread sectors and duration positions at this juncture.'
'Either growth will significantly improve as per Fed forecasts, in which case risk assets will benefit, or else growth will be more subdued and Treasury rates will abate,' said Leech.
Lower for longer rates
Leech has since added to Western's spread sector and duration overweight. He said: 'The US economy continues to exhibit the modest growth and low inflation we have anticipated for some time. In such an environment, spread sectors should outperform Treasuries and interest rates should largely be range-bound.'
Over long periods, Leech believes interest rates are tied to inflation and the argument that rates are too low implies inflation must also climb higher, but inflation has remained benign amid high unemployment and excess capacity.
'For the last three years, the chorus that rates must go higher has not proven the basis for a successful strategy. A world of high unemployment and enormous unused capacity suggests monetary policy must continue to be accommodative for an extended period of time,' he noted.
The Fed is therefore facing a delicate balancing act of providing a QE exit strategy if economic growth improves, while simultaneously avoiding sharp rate spikes that could threaten growth, argued Leech.
Beyond the US
While an improving picture may be coming true in the US, allowing it to weather higher interest rates and inflation, Leech says the rest of the world is clearly not.
'Europe remains in recession and while we believe China will engineer a soft landing, the recent tightening of monetary conditions suggests sluggishness in the next two quarters. In combination, this backdrop represents a meaningful headwind to significantly higher inflation,' he said.
Leech believes US and global growth will be subdued, while labour, commodity and industrial markets will improve slowly.
'We have stuck to our guns with overweights to spread sectors and a cautious yet opportunistic view on duration, understanding the unusual need for accommodative monetary policy. Against this backdrop, we believe the market's fear of the Fed is overdone.'