Odey plans global fund launch for Alt Ucits manager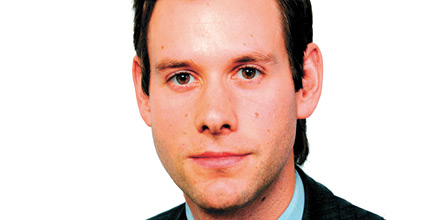 London-based investment firm Odey Asset Management is planning to launch a global long-only fund for star manager James Hanbury, Citywire Global's sister site Wealth Manager can reveal.
The fund, which is subject to regulatory approval, will offer investors access to an extended version of Hanbury's long book, which he runs within the long/short CF Odey UK Absolute Return fund.
Hanbury's conviction-led approach has paid off recently, and the UK Absolute Return fund has posted a stellar 80.63% return over the past three years, compared to a 25.57% rise by the FTSE 100 over the same period.
The fund is likely to sit within Odey's Allegra range, which comprises the European fund, run by Feras Al-Chalabi, and founder Crispin Odey's International fund.
Hanbury (pictured) has experience of investing outside the UK, as his UK Absolute Return fund can invest in foreign-listed companies, with Sky Deutschland, Telefon LM Ericsson and Berkshire Hathaway all listed in his top 10 holdings at the end of March.
He recently took on the research responsibilities of outgoing chief executive David Stewart, alongside fellow partner Orlando Montagu, who is now in charge of business development, while chairman David Fletcher is responsible for compliance and operations. Stewart remains a non-executive director at the firm.
The boutique also launched the multi-asset Swan fund for its founder in March, offering investors a Ucits IV version of Odey's flagship long/short strategy.