Now is the time to tap commodities, says ING IM multi-asset chief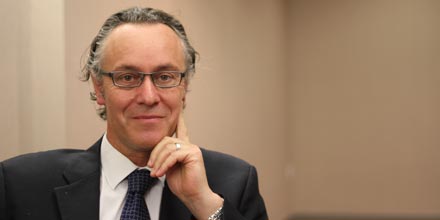 Commodities are beginning to look attractive for the first time this year, according to ING IM's deputy CIO and head of multi-asset Eric Siegloff.
'This is the first time this year we've put a modest position into commodities,' said Siegloff.
He added that, while the outlook will be mixed on both hard and soft commodities. This is while there is inventory restocking for hard commodities and seasonal factors affecting soft commodities.
'Therefore, we're broadly positioned in commodities and widely diversified, so as not to have a large directional bet on where an individual commodity is going.'
'We're quite constructive that developed market momentum will see demand for commodities reach a point where upside can be realised,' added Siegloff.
Developed markets improving
The developed markets of US, Europe, UK and Japan are all showing positive momentum, Siegloff said.
Leading indicators in the US showing signs of expansion and a European central bank that has announced its willingness to support European economies, said Siegloff.
This is while highlighting Japan, which Siegloff said seems to have made real progress on breaking the 20-year spell of deflation.
'Japan's reflationary policy experiment seems to be taking effect on the psyche and confidence of international and domestic investors, and policymakers there see a good chance of a positive outcome,' he said.
Focus selectively on EMD
Where Siegloff is more cautious is on emerging market debt.

'Ironically, the very factors that made EMD attractive three years ago have sort of reversed itself towards developed markets,' Siegloff said. Siegloff cited cheaper valuations, lower leverage, and strong balance sheets as key factors.

'Now, stresses are appearing in EMD, and some of the flows have reversed, and current account deficits need to be restructured,' he said.

'At some point policymakers will have to address these imbalances, and some of these markets the response has already started, and I expect more to come 12 to 18 months down the road,' he added.

'I think the EM debt space is still attractive, but we have to be selective in how we position ourselves.'