Newcomers to the German ratings revealed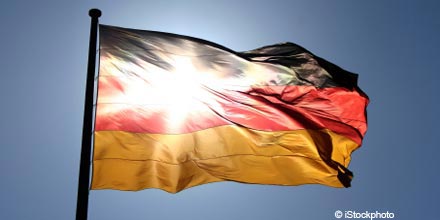 Germany's ability to stave off eurozone woes appears to have weakened as growth fell to 0.2% in the last quarter. This is coupled with economic indicators pointing to a continued slowdown in the coming months.
This slowdown appears to have taken its toll on fund managers as there are only five new entrants into the Citywire German ratings this month.
The latest results are the lowest monthly influx of newly-rated names in Germany for over two years, with the total number of rated managers also falling to 283 - its lowest level since August 2010.
Despite this slowdown some managers have managed to find alpha and gain ratings this month.
The highest entrant is Carl Vermassen of Belgian investment group Petercam Asset Management. This outperformance has led him to his first ever rating in the German market, as he enters with a AA rating this month.
Vermassen is co-lead manager on the Petercam L Bonds Government Sustainable fund, which, as the name suggests, is largely invested in government debt.
According to the most recent factsheet, Vermassen's outperformance has been driven by investing predominantly in the larger economies of the eurozone, with Germany, France and the Netherlands making up over 50% of the portfolio.
These investments have contributed to his fund's performance over the past three years, returning 18.85%. This compares to a 13.80% rise in his Citywire benchmark, the Citigroup World Global Bond Index hedged in EUR.
Also making their ratings debuts this month are Carina Güerisoli from Investec, Luca Pagni from BNP Paribas, Martin Skanberg from Schroders and Stuart Edwards from Invesco. All of whom have received an A rating this month.
Elsewhere, Thierry Cuypers from Natixis Asset Management has reached the upper echelons of the ratings. Cuypers manages the Natixis Europe Smaller Companies fund.
He first appeared in the ratings in May this year with an A-rating and rose to a AA rating last month. This month he has finally reached the upper echelons with a AAA rating.
Looking at the group stakes Fidelity leads the way with 17 rated managers, second is Threadneedle with 11, while BlackRock has 10 rated managers.
Overall 283 ratings were awarded in Germany this month with 43 AAA, 65 AA and 175 A. We now track 3,049 managers running 4,043 funds. Of these managers, 2,183 managers have the necessary track record to warrant inclusion in our ratings.