Neuberger Berman plans strategy overhaul for global thematic fund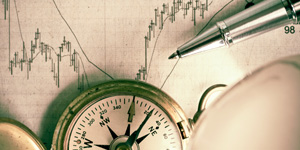 Neuberger Berman has laid out plans to alter the investment approach of its global thematic fund in order to focus on equity income opportunities.
According to an investor circular seen by Citywire Global, the US asset management firm is looking to alter the mandate of Tony Gleason's Neuberger Berman Global Thematic Opportunities fund.
Proposed changes to the Dublin-domiciled strategy, which would be rebranded the Neuberger Berman Global Equity Income fund, will be put before a shareholder vote at the start of June.
This will see the fund stripped of its ability to invest in ETFs and permit the use of equity options, as well as a pronounced emphasis on income-paying companies.
Among other alterations to the investment approach, Neuberger Berman also intends to increase its geographic focus to include emerging market countries.
Neuberger Berman was unable to comment on the strategy shift until after the vote has taken place.
Shareholders will vote on the plans on June 3 2013 with the changes expected to come into effect on June 4, which will coincide with the publication of a revised company prospectus.
Gleason, who is supported by Sandy Pomeroy, has run the Global Thematic Opportunities fund since its launch as a Dublin-domiciled vehicle in June 2010.
It has returned 19.58% over this 34 month period. This compares to its Citywire benchmark, the MSCI World TR USD, which has risen 42.24% over this period.