Neuberger Berman launches short duration EMD fund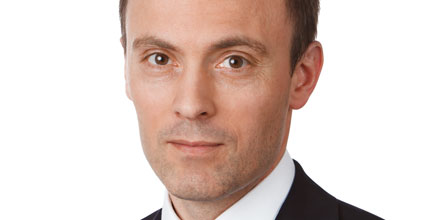 Neuberger Berman has launched a short-duration emerging debt fund that will invest without benchmark in both corporate and sovereign debt, Citywire Global can reveal.
The fund will be managed by Nish Popat and Citywire + rated Bart van der Made (pictured), who were two of a number of EMD specialists to join Neuberger Berman from ING IM this year.
The Dublin-domiciled fund has been seeded with $21 million in capital and will invest around 20% in sovereign, 30% in quasi-sovereign and 50% in corporates at inception.
The target duration will be two years +/- 0.75 years. On average, the fund will be rated as investment grade.
Eligible investments include eurobonds, cash and money market instruments, bonds with warrants, senior and subordinated bonds, sukuks and convertibles.
The portfolio team expects the geographical allocation to be invested with 30% in each Asia, Europe and Latin America. While 5% will be allocated to both the Middle East and Africa.The geographical allocation can change over time, however, and is not fixed.
Back in May, the firm had announced the launch of three EMD funds following the hires of former ING IM managers.
The firm said they are currently hiring a trader and will continue to add to the EMD team when appropriate.