Neuberger Berman launches absolute return bond fund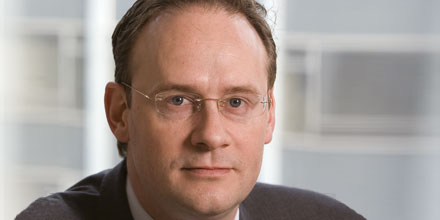 Neuberger Berman has handed former Euro Stars AA-rated manager Jon Jonsson an absolute return global bond fund.
This marks the first fund handed to Jonsson (pictured) since he joined Neuberger Berman in its London office from JPM Morgan at the end of August.
He will co-run the new fund with Andy Johnson, who is head of investment grade fixed income and is based in Chicago.
The Neuberger Berman Global Bond Absolute Return fund is Dublin-domiciled and was launched with $42 million in seed capital.
This strategy is designed to avoid persistent macro or thematic biases and targets a low level of correlation to the wider fixed income market over a full market cycle.
The fund has an absolute return objective and aims to generate an annual return 4% above cash over a medium to long term investment horizon.
It uses a proprietary framework which combines multiple alpha sources and is used across Neuberger Berman's fixed income platform.
Commenting on the launch, Jonsson said: 'We believe Neuberger Berman is in a unique position to launch this type of strategy, as we have specialist sector teams covering the full breadth of the fixed income universe and a proven process for allocating risk between these sectors.'
Johnson currently co-manages the Neuberger Berman Global Bond fund alongside Ugo Lancioni, Thanos Bardas and David Brown.