NB's Drijkoningen backs HY in Brazil but cautions on Turkey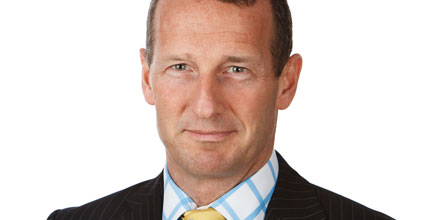 Neuberger Berman co-head of Emerging Market Debt Rob Drijkoningen says recent weakness in emerging market currencies took them close to levels last seen at the height of the global financial crisis.
Closing the gap
Drijkoningen remains confident that while there may be further taper talk-inspired volatility in the short term, the prospects for EM debt and currency look more attractive over the mid-term as developing economies continue to close the gap on their developed world peers.
He told Citywire Global: 'Overall we are not very bullish on EMD as we think equities will be hard to beat but the asset class looks okay. We are still quite constructive on local currency but have been reducing slightly and have also been reducing high yield corporates in favour of EM investment grade.'
Drijkoningen, who joined the group earlier this year from ING, says the 'Fragile Five' of Brazil, Indonesia, India, South Africa and Turkey had been generally weak this year, and he remains wary of Turkey and South Africa in particular.
'Cyclically emerging markets have been weak compared to their own history and the 'Fragile Five' have been in the firing line as the market expected tapering to begin in September [and it] exposed some structural weaknesses.'
Drijkoningen points out that Russia suffered less than its 'Fragile Five ' counterparts as it has a current account surplus, but admitted 'some currencies this year are close to the weakness in 2008 in terms of their REER (Real Effective Exchange Rates)'.
But Drijkoningen is optimistic on the prospects of selective EM economies, and the big EM exporters who he believes can profit most from a pick up in global growth.
'European and Japanese growth will translate into developed market growth and a 1% increase in developed world growth will translate into 0.6% for emerging markets. This will be the case for Korea and Taiwan in particular but anecdotally exports are also increasing in China, India and Turkey to name a few.'
Opportunities in Brazil, Hungary and Poland
Despite its status in the 'Fragile Five' Drijkoningen is finding some attractive yield opportunities in Brazilian local currency debt.
'Brazil's local currency yield is hard to ignore and it is not driven too much by treasuries. It is cyclically still vulnerable but we still like it for the high real yield.
He is wary of South Africa's economic and political backdrop but added some exposure after the last sell off.
'Even if the [South African] currency is very weak it will not help the current account deficit. Unemployment is very high and we expect that to undermine savings putting continuing pressure on the current account. We think South African credit spreads sufficiently discount the weaknesses and added some exposure after the sell off while we remain neutral on local currency debt.'
Drijkoningen also remains concerned by Turkey's predicament.
'We are still cautious on local currency and Turkey is still in denial with respect to monetary policy which they need to tighten. The fiscal balance is ok but there is too much corporate and household debt.
Drijkoningen is also seeing opportunities in Hungary and Poland which have improving current accounts although he remains wary on Ukraine, and has started to find ideas in Serbia.
'Serbian high yield is quite attractive and it is doing some of the right policies to allow it to join the EU.'