Natixis Asset Management launches risk parity fund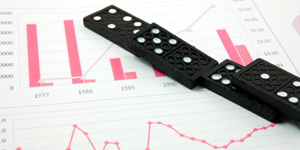 Natixis Asset Management has launched a global asset allocation fund aimed at tapping into as many investment opportunities as possible.
The Natixis Global Risk Parity fund will be managed by Michael Aflalo and Pierre Radot, two global allocation specialists with more than 17 years' experience in the financial markets.
The fund can invest in bonds, equities and a variety of diversification assets, such as commodities, real estate, volatility instruments, private equity and emerging market debt.
The group says the fund's main source of performance will come from its analysis of macroeconomic fundamentals and the determination of the position in terms of market cycle. For this, the fund will favour liquid instruments such as ETFs and futures.
Each major asset class represents a third of the portfolio's risk budget. Every subcategory will also be risk balanced which is determined systematically through correlation and past volatility analysis.
The asset weighting will be revised on a monthly basis.
The group says the minimum recommended investment period of three years.