Muzinich adapts fund to satisfy income demand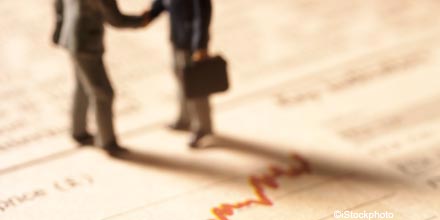 Muzinich & Co. has launched an income share class for its $411 million Transatlanticyield Fund in order meet the growing demand for income among investors.
At a time when yields are at low levels, the move by the corporate credit specialist echoes a growing trend in fixed income.
A spokesman for Muzinich said: 'In the current low-growth environment, yield is becoming increasingly important. However, it is harder to come by from traditional sources such as equity income stocks, government and investment grade bonds.'
'Investors are therefore looking for alternative sources of income and high yield can be a very attractive option, something which investors are recognising to a growing extent.'
The Muzinich Transatlanticyield fund is Dublin-domiciled and co-managed by Bryan Petermann and Clinton Comeaux. The duo has run the fund since May 2010.
Muzinich said the new share class would make half-yearly payments. In addition, it said it would create a 'super' institutional share class upon demand.