Mobius: I'm still holding on to Egypt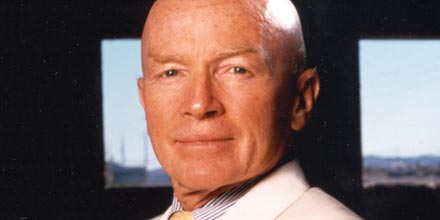 MANNHEIM: Franklin Templeton's Mark Mobius is continuing to invest in Egypt despite the country's escalating political crisis.
The country is currently renegotiating a $4.8 billion loan with the IMF to boost its ailing economy but the latest negotiations have been stalled by growing political uncertainty.
'When I look at Northern Africa, I see opportunities not risk,' said Mobius to an investor audience at the Fondsproffessionell conference in Mannheim.
'Egypt is one of the countries that we've held onto and continue to invest in. We also see a lot of potential in Tunisia and Libya but it will need Egypt to signpost a change for the rest of the market.'
Returning from a visit to Cairo a few weeks ago, Mobius, who runs the Templeton Emerging Markets fund, said he is confident the country is heading towards a more liberal economic structure.
'In the whole of the Arab world you can tell that people want change. Listening to the speeches on the square in Cairo, you can tell that the new generation are energetic and smart.'
'I personally hold a bank account in Lebanon. The service is great and it always feels like it is very safe. I use the credit card all over the world and a minute later, I get an SMS with an update.'
He was, however, not so optimistic on Turkey. While it is a country that continues to benefit from exports to the Middle East, it is getting expensive on valuations, said Mobius.
Over the past five years, his Templeton Emerging Markets funds has posted returns of 7.55% while its benchmark, MSCI EM (Emerging Markets) TR, has fallen 2.55%.