Martin Currie: why Abe's 2% inflation target is within reach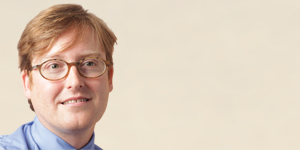 Martin Currie GF - Japan Absolute Alpha  co-manager John-Paul Temperley expects to see real inflation in Japan rise above 1% within a year.
With official figures quoting CPI inflation excluding food at 0.4% in June, and with prime minister Shinzo Abe targeting 2% inflation within two years, Temperley expects inflation to be above 1% within 12 months after years of deflation.
Real inflation within a year?
Despite a short term strengthening of the currency again, over the mid term he expects Japan's exporters to receive a further 'shot in the arm' from the weakening currency and says Japan's private sector is thriving and starting to increase spending after years of reining back cash.
'Any other developed economy which has had a thriving private sector model would expect to see a pick up in inflation. It is a tried and tested economic theory which we saw from Reagan and Thatcher in the late 1970s and early 1980s.'
Inflation would also be helped by the rise in listed corporate profits, he said.
'Corporate earnings per share should be up 60% this year due to the effects of some top line growth and the weakening yen, and the key thing is the impact the recovery in corporate earnings is having on the domestic economy. Companies that have been tight on their capex budgets will have a chance to spend some more money. We expect capital expenditure to grow between 10 and 20% annually over the next few years.'
Temperley sees positive signs of wage inflation and points to robust household balance sheets.
'For us that means the [strong] domestic economy will have a positive impact on both capex and wages which will create inflation within a year.
He has made banks, consumer finance, retailers and construction firms the biggest positions in the fund's long book as he anticipates they will be the main beneficiaries of a rise in inflation.
With the Bank of Japan's huge and ongoing monetary stimulus programme, Temperley argues that the rally so far has been primarily liquidity-driven, and that rising inflation is not yet factored into the outlook for the domestic economy.
'The real improvement during the second phase of the equities bull market will favour domestic demand sectors and especially banks as we expect to see a huge resurgence in demand for credit. Banks still look very cheap historically and globally [and] are as strong as their US counterparts, and better capitalised than European banks.'
Birth rate upturn
Temperley says that while long term challenges in terms of an ageing population remain, many observers have overlooked the fact that Japan's birth rate now stands at an 18 year high, while the baby boom generation is now past its peak, easing the immediate pressure on pension providers.
'We have seen a pick up in birth rates and have gone past the retirement cyclical high as Japan is now through the deflationary impact caused by the bump in the population pyramid of the past six or seven years. That will help at a time when the government is trying to stimulate demand.'
Temperley is also encouraged by Abe's attempts to bring Japan into the Trans-Pacific Partnership (TPP) and to modernise Japan's archaic labour laws to bring more women into the workforce. Traditionally, child care has been very scarce in the cities and very expensive, forcing many women to choose between a career and a family.
'By 2017 Abe wants to have solved the problem of  childcare shortage and change labour laws to make childcare provision much more flexible.'
'People want a nicer appartment, a nice meal out and have had a long period under the cosh so we definitely see the start of a feelgood factor.'