Markets must 'reset expectations' on China, says First State's Warner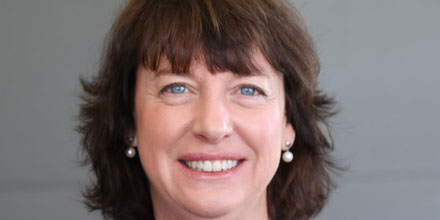 China's economic growth is healthy but markets haven't yet realised it, says Joanne Warner, head of global resources at First State Investments.
'China is not a huge risk, it has been a huge opportunity in the past and everyone has got a little complacent about this easy large scale growth in the sector,' said Warner, who runs the First State Global Resources fund.
'We're not in that anymore. And the world needs to reset its expectations for growth.'
As China's economy continues to grow, its appetite for resources remains high, despite recent corrections in the resources sector. Even at a lower GDP growth rate, argued Warner, in absolute terms, the demand for raw materials remains at all-time highs.
'China remains relatively stable, but it won't grow at the rates previously. The base is too big to do that. Everyone looks at year on year growth, and they think its falling off a cliff. But in terms of absolute consumption and value of GDP, there's more wealth and consumption growing every year,' said Warner.
The resource sector has seen a volatile 12 to 18 months, but Warner notes volatility is typical of cyclical sectors such as resources.
'For the past 15 years or so we've been managing money in this space, you can see 40% falls in some years, and 100% gains in others. It's volatile and generally, when it's less fashionable it's a better time to start buying than when it's popular,' she said.
Warner has managed the First State Global Resources A EUR AccFirst State Global ResourcesFirst State Global Resources SGD fund since 2007. The fund is custom benchmarked against 75% HSBC Global Mining and 25% MSCI AC World Energy Indices. Over the six months as to the end of May 2013, the fund returned -12.4% while the benchmark fell 12.5%.
Behind this performance has been an overweight to the energy sector which accounts for 35% of the portfolio. This allocation has helped temper the volatility in the mining sector.
'We've seen a derating of the sector and the market share prices have fallen to such an extent that they're really baking in really low commodity prices.'
'I'm not saying the sector is going to take off; it's a function of the world economy, particularly the demand of raw materials from developing economies.'
Among the portfolio's top positions at the end of May 2013 is diversified resource giant BHP Billiton with 9.5% of the portfolio.
Explaining her positioning, Warner highlighted BHP's large balance sheet, diversified across a range of resources, and a strong focus on shareholder return.
She also noted the company's quick response to falling prices, saying, 'plans have been postponed so they're not going to go out and spend shareholders money on supply that won't give a return.'