Marc Faber to advise multimanager strategy at Canadian firm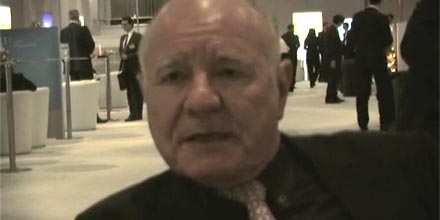 Toronto-based investment firm Sprott Asset Management has launched its first multimanager fund for institutional investors, drawing on advice from the renowned investor Marc Faber.
The offshore fund launched at the start of April is looking to attract money from international institutions. It will invest in eight in-house funds from various asset classes.
'The world is going through a lot of changes which are not going to change from week to week. Marc Faber has a non-traditional view, which we respect and fits in with the firm's own outlook,' John Wilson, co-CIO at Sprott Asset Management, told Citywire Global.
Faber, who this week warned of possible 40% losses on the US equity market rally, is known for a sceptical view of financial markets. Publisher of the 'Gloom, Doom & Boom Report', Faber will sit next to the firm's founder, Eric Sprott, on the macro committee.
The firm, started by Sprott in 2001, traditionally has specialised in precious metals and has over the last few years broadened out its equity platform in its mutual fund portfolio. At the end of December 2012, its assets under management stood at $9.9 billion.
'The reason for starting the fund was that over time institutional investors have only been prepared to take on a certain amount of risk and need to see less volatile and more diversified strategies,' Wilson said.
The fund, that can invest in bullion, fixed income and equity strategies, is expected to open up to outside investors after six months of building up a performance record, Wilson added.
Interest has already been shown from institutional investors, including sovereign wealth funds and large family offices, in US and particularly Asia, he said.