M&G's Isaacs backs Spain and shuns senior debt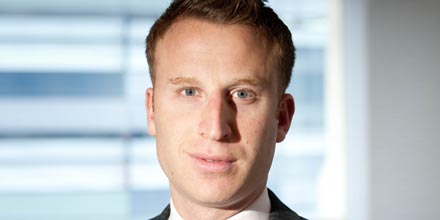 Stefan Isaacs, fund manager at M&G, is backing European financials and long-dated Spanish sovereign bonds.
Speaking to Citywire, the manager of the M&G European Corporate Bond fund also said he prefers subordinated debt to senior debt due to its relatively attractive risk-reward payoff.
'The risk is not properly priced into senior debt, in comparison to subordinated debt,' said Isaacs. 'Over the years senior debt has been traded a lot and has been treated like bank accounts. Now as regulators force losses onto deposit holders, senior debt seems at risk as well.'
Subordinated Debt
Isaacs said he prefers to buy the subordinated debt of a company he likes and feels comfortable with rather than its senior debt.
Within his fund's  portfolio, 10% is invested in high yield bonds with companies like German cable operators Unitymedia and Kabel Deutschland featuring among his favoured holdings.
When selecting high yield bonds, Isaacs said he leans more towards higher quality BB-rated bonds while also including selective BBB-rated corporates.
Subordinated debt issued by the Bank of Ireland also makes up part of the fund´s portfolio with the paper having performed well, said M&G´s Isaacs.
The bank has been one of the winners among the Irish banks on a backdrop of a slow recovery of Ireland's economy.
Spanish paper
'One of our latest and most interesting trades was buying long-dated Spanish sovereign bonds in sterling. In case the worst happens we bought the paper in a currency outside of the eurozone which provides us with greater protection,' said Isaacs.
Over the last year, Isaacs has reduced his covered bonds positions issued by Spanish banks across different pooled assets, which contained mainly residential mortgages originating from certain regions of Spain with good quality real estate.
Nevertheless, he prefers north European to southern European titles and currently runs an underweight to south European financial paper with 23.8% of the portfolio invested in German bonds, 22% in the UK and 16.6% in the US.
Among his top five holdings, Lloyds Banking made up 2.5%, up from 0.4% from last month, Citigroup made up 2.1% and Johnson&Johnson accounted for 1.6% at the end of June.
Spanish Banco Bilbao Vizcaya Argentaria (BBVA) and Bank of America were also included in his top five corporate bond positions in the fund, making up 1.5% each.
Over the last three years, the fund returned 17.2% while his Citywire benchmark, the BofA Merrill Lynch EMU Corporate Bond TR EUR, has risen 16.55%.