M&G's French sticks to his guns on beleaguered G4S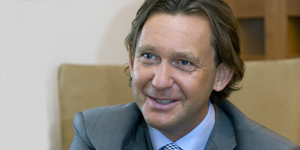 M&G's Graham French is closely monitoring developments for security firm G4S following its post-Olympic losses but has reasserted his faith in the much-criticised company.
The Euro Stars A-rated manager currently holds the British company as his fourth biggest position in the £5 billion (€6.33 billion) M&G Global Basics fund. It represents 4.4% of the fund according to the August 2012 factsheet.
G4S came under intense scrutiny in the lead-up to the 2012 Olympic Games in London after it revealed difficulties in meeting the security needs of the event.
Members of the British Army were drafted in to cover the shortfall in staff which led to widespread criticism of G4S and the security firm promising to pay for this measure.
The company said today that its involvement in the Games, which had been under a contract worth £284 million (€357 million) had ended up costing it around £50 million (€62 million).
French, who has held the stock in his portfolio since November 2009, said G4S is a well-diversified stock with operations in the UK, border control in the US, airport security in the Middle East and Asia and other operations in emerging markets.
'While recent events have been damaging to G4S's reputation, there has been no immediate action taken in response to the news,' an M&G spokesperson told Citywire Global.
'The holding has previously performed well for the fund, and the investment team is closely monitoring the situation, which appears to have stabilised since the Olympics got under way, while retaining an open dialogue with the company's management.'
French said he believes G4S's strength is based on its well-diversified presence in both developing and developed economies overseas, in combination with highly profitable contracts in its domestic UK market.
The M&G Global Basics fund has returned 42.1% in euro terms over the past three years. Over the same period, its Citywire benchmark, the MSCI World TR, rose 49.3%.