M&G reshuffle: French hands over €1.5bn fund & divi manager quits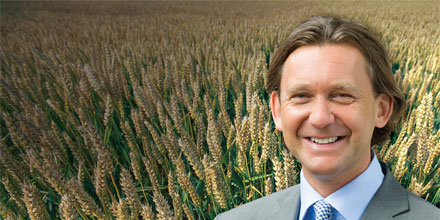 Graham French has stepped back from running the €1.5 billion M&G Managed Growth fund to become deputy, handing the reins over to Randeep Somel.
French (pictured), who has managed the Managed Growth fund since 1996, has posted returns of 10.9% in the three years to June 28 on the fund, significantly below the 43.6% return on the MSCI World TR USD index.
The move will allow French to focus on his €5.7 billion Global Basics fund, which is experiencing a tough run with a return of just 16% over the last three years.
Meanwhile Alex Odd, manager of the firm's €1.58 billion Dividend fund, has left the firm.
Citywire A-rated Phil Cliff, manager of the M&G Pan European Dividend fund, will assume control of the Dividend fund, which has returned 41.7% over the last three years, beating the 39.3% gain in the FTSE 350 Higher Yield TR index.
Cliff employs a similar investment approach to Stuart Rhodes, manager of the firm's Global Dividend fund, which targets sustainable dividend growth.
John Weavers will remain deputy on the M&G Dividend fund.