Leading EM manager cuts BRIC consumer exposure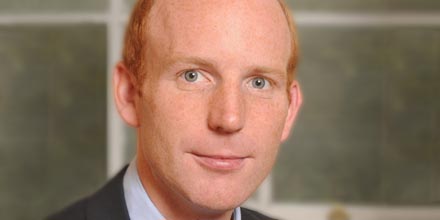 Top performing emerging market manager Glen Finegan of First State is reducing his overweight to BRIC consumer staples as he believes many of the region's companies are overvalued and facing challenges ahead.
The Edinburgh-based manager co-runs the First State Global Emerging Markets Leaders fund with Citywire Euro Stars A-rated Jonathan Asante which has nearly 33% in consumer staples.
Speaking from Singapore, Finegan said he has reduced his exposure to more expensive companies adding that his current cash levels of 7% are a reflection of the overvaluation of some BRIC companies.
'We don't think that there is a price for everything. Poor quality companies are just not our style and we are not going to move down the quality scale,' said Finegan.
Finegan says companies he has spoken to in China 'are really struggling' on margin squeezes due to a strengthening currency and higher wages.
'China Merchant Holdings are currently seeing very little volume. Global logistics companies in Dalion are also seeing pressure,' he said, referring to companies based in the Chinese harbour known for its manufacturing, petrochemicals and electronics sectors.
'All the economic data we see we discount heavily as it's just not credible on what we see on the ground. When you look at price inflation in oil, rent, food, they are much higher.'
Southern opportunities
Among his current top company picks are South African packaged food company Tiger Brands, which makes up nearly 4% of the fund, and Chilean brewery CCU which recently entered a partnership with Heineken.
'We see Chile has some of the best run companies in Latin America,' said Finegan. 'South Africa we see as not as risky as China.'
Finegan said the fund had also added Unilever as the company is now eligible to be held in the fund having over 50% of its sales revenues in emerging markets.
The First State Emerging Market Leaders fund has returned 110.8% over the last three years which compares to the average manager in the sector, who returned 84.7% in the same period.