Italian election biggest risk for Chinese hedge fund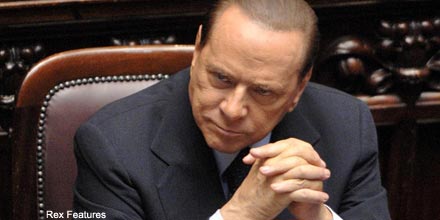 Value Partners' hedge fund manager Eric Yik-Cheung Chow is taking steps to protect his fund from fresh volatility stemming from Italy's potential change in government.
The manager said he is buying index put options in the run up to the Italian election on Sunday.
'In the short term, we hold a cautious view ahead of the Italian general election which could spur some high volatility in the Chinese market,' Chow, who manages the Value Partners Hedge fund, told Citywire Global.
The impact of political crises in Europe last year was felt on a global scale with the MSCI China index falling 10.6% in May last year, the month that saw France and Greece elect new leaders.
'We live in a globalised world now and simply because of the political changes in Europe, we saw big volatility in the Chinese market last year,' said Chow.
'If the government stay in power and win a majority in the lower and upper house, then the election could be much of a non-event and so we are only buying options in order to not disrupt our portfolio too much.'
Should Italy be left with a fragmented parliament following Sunday's election, this will increase investors' concerns that the recession-ridden country will not maintain a growth and austerity-led path. The euro as well as the Italian bond market are widely expected to be the first assets in line to take a risk-off hit.
Japan tensions
For Chow, the Italian election is a more imminent risk to the Chinese market than regional political tensions.
However, should a territorial row escalate with Japan and stock prices fall in the Chinese equity market, Chow said he would likely add risk to the portfolio and build up existing positions to the fund.
'I would see increased tensions as a buying opportunity,' said Chow, who at the end of December last year had an 11% short position in his fund compared to 32.9% position at the same time last year.
'What we are hearing is hot air and I don't think we will see a mass-scale war in the region this year. Japan knows it's not in shape to fight China and China won't fight Japan because it knows that it would then be really fighting America.'