Italian asset manager gets green light for China JV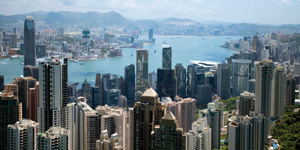 Italian asset manager Azimut has opened for business in Hong Kong and China following the successful completion of its joint venture with local firm CMT Holdings.
Ownership of the new subsidiary, An Zhong Investment Management (AZ), is split 65%, 35% with the Azimut group taking the lion's share.
Through An Zhong (AZ) HK, Azimut will be in a position to distribute its family of funds in the region as well as focus on the development of new strategies in RMB denominated assets.
Meanwhile An Zhong's China based business, headquartered in Shanghai's financial district, will advise Chinese institutions and high net worth individuals on asset allocation and risk management.
The news comes hot on the heels of Chinese Vice Premier Li Keqiang unveiling the biggest package of measures supporting Hong Kong's economy since the 2003 SARS epidemic.
On Thursday afternoon, upon the conclusion of a three day visit to Hong Kong, China Daily reported Li Keqiang as commenting: 'Whatever the environment might change, Hong Kong under the rule of "one country, two systems" has strong vitality and is capable of dealing with challenges and maintaining prosperity and stability.'
'With potential, vigor and vitality, I am fully confident of Hong Kong's future development,' he added.
On the completion of the joint venture, Massimo Guiati CIO of the HK operation commented: 'Global clients are looking to reallocate assets to the region and increasingly those assets can be in RMB, similarly, Asian clients can diversify into a broader range of investments including Azimut's Ucits III products'.
Pietro Giuliani, Chairman and CEO of Azimut Group added: 'We founded our business on partnership, as we expand the Azimut architecture, it remains the main pillar of our growth and success. This is not just about a short-term exploitation of a business opportunity, but a long-term project aimed at creating value for clients, partners and shareholders. Something a traditional large international player could not even contemplate'.
In June, the firm launched, the AZ Multi Asset - Renminbi Opportunities fund, what they believe to be the first Ucits III fund to provide EU investors with direct exposure to the Renminbi (CNH).