Investec's van Pittius: EM bond correction has averted bubble crisis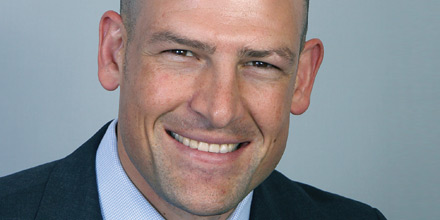 Investec GSF Emerging Mkts LC Debt A Acc Gross USDInvestec GSF Emerging Mkts LC Debt A Acc Gross USDInvestec GSF Emerging Mkts LC Debt  co-manager Werner Gey van Pittius says the recent sharp sell off has made the EMD asset class comparatively more attractive than developed world bonds.
He told Citywire Global: 'It has been a very healthy correction as a bubble in the asset class was building up. Bernanke wanted to deflate the asset bubble and rein in risk, but got a little more than he bargained for and has since back peddled a little.'
Van Pittius, who runs the fund alongside Peter Eerdmans, accepts that a gradual turning off of the Federal Reserve's liquidity taps, combined with a rise in US rates could reverse capital inflows into EMD and spark further volatility.
But for now he expects recent outflows to slow and says the May/June sell off has brought some attractively valued opportunities, allowing him to close the fund's underweight position in local currency bonds.
He said: 'We believe outflows will actually moderate as higher yields and better news keep investors engaged and better entry levels emerge.'
Sharp increase in local currency bond yields
After a sharp sell off in local currency bonds which saw yields fall to multi year lows of 5.15%, June saw the most aggressive one month increase for two years, with yields jumping to 6.6%, which van Pittius describes as close to fair value.
'We believe yields are back in a 6-7% fair value range. While we had not expected such as sharp sell-off we had warned about potential capital losses so had gone under duration.
'[But] we expect positive absolute returns based on positive carry and our belief that monetary policy rates are anchored by a benign inflation backdrop. On a relative basis, we think emerging market bonds once again look particularly attractive versus developed market bonds.'
In terms of currency, van Pittius used the recent correction to add exposure to the Brazilian real and Mexican peso, with positions representing 2% and 2.5% of the fund respectively.
The managers also added Israeli bonds in April, prior to the sell off and have maintained their underweight to the Israeli shekel.
'He told Citywire: 'After we bought, rates were cut then cut again, prior to the sell off.  If the Bank of Israel cuts rates again we expect it to weaken the currency as Israel is earning more foreign exchange currency with increasing gas production and a strong shekel would hurt them.'
Russia looking attractive despite political risk
The fund is also overweight the Russian rouble, with 15% exposure compared to the benchmark's 10% with the managers thinking concerns over the country may be overdone.
'The headlines on Russia paint a very negative picture and while it has some problems we see it as having a similar dynamic to Turkey in that there is an educated middle class living in the cities but their unhappiness with the ruling party is at odds with the grass roots support for it in all other areas. '
'We accept there is political risk and that Russia does not have the greatest fundamentals but we think the currency looks very cheap.'
Elsewhere a short on the Peruvian currency has been closed out and replaced with a short on the Czech krone while a long on Singapore bonds versus short on Malaysian bonds has been added after weakness in the Singapore economy.
'Peru and Colombia got hammered during the sell off and we had been quite heavy in our Latin American positions.'
Over five years to the end of June, the fund has returned 76.4% compared to the JP Morgan EMBI Global Diversified TR benchmark return of 96.2%.