Investec unveils Ucits fund for multi-asset chief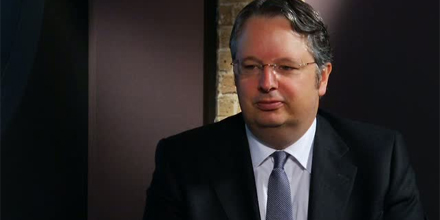 Investec Asset Management is in the process of launching a Ucits-compliant version of John Stopford's multi-asset fund, Citywire Global can exclusively reveal.
The company said it is currently in the process of registering Stopford's €188 million, UK-domiciled Investec Diversified Income fund as a Luxembourg-registered vehicle.
Investec said the move to develop an alternative version for the company's co-head of multi-asset was in response to increased demand from international investors.
The Investec GSF Diversified Income fund will mirror the structure of the existing strategy launched by Stopford in September 2012. It will aim to provide a sustainable distribution yield currently estimated at 5.1%.
It invests across equities, high yield corporate bonds and emerging market debt. Stopford said the fund will ideally invest one-third into each of these areas but has the option to go up to 50% of the fund, as well as down to zero exposure, where appropriate.
Speaking to Citywire Global, Stopford said the fund will differ from its UK version in that the equity aspect will be less focused on the UK market and be expanded to reflect global equity investment opportunities.
Stopford said the fund is intended to offer investors dependent on income an access to sustainable sources of yield in the current investment environment.
He said: 'We think there is a dearth of conventional sources of income that investors can find, particularly in a lot of the traditional income areas which are offering currently low levels of yield.'
'In areas such as government bonds and cash for example, the yields on offer are currently below inflation. We have looked at this fund in terms of how do you meet income needs going forward and how do you do that without adding on too much risk.'
Stopford has nearly 20 years of investment experience and currently runs 12 funds on behalf of Investec across multi-asset strategies, as well as European, US, global and high yield bonds.