Institutional investors to ditch govt bonds for alt strategies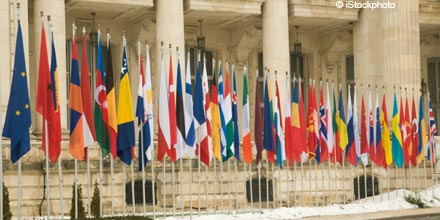 Institutional investors are losing faith in government bonds and will increasingly turn to alternative investment strategies for their return needs, according to a survey commissioned by Aquila Capital.
Of the 255 European institutional investors questioned by the alternative investment specialists, 19.6% said they were looking to decrease their allocation towards government bonds over the next five years.
Those looking to increase exposure to sovereigns counted for less than 18% whilst 60% said they were going to leave their allocation unchanged.
In an effort to diversify away from a reliance on bonds, the survey shows that institutional investors are likely to increase the portfolio allocation of other assets classes.
The report stated that 62% of investors surveyed believe equities will deliver positive returns in the next five years while 41.2% surveyed were backing real assets to deliver positive returns over that period.
Institutional investors typically invest in low risk assets and continue to hold a high share of sovereign bonds. Those surveyed revealed that their total exposure remained at 14% in corporate bonds and 21% in government bonds. Equities, in contrast, made up 11% of their overall exposure.
Yet following a rally for bonds since the financial crisis, investors have recently voiced concern about the asset class citing low yields and over valuations.
The apparent lack of faith in government bonds could be a reflection of the view that 53.7% of those questioned believe that the Euro will not exist in its current form in 2015.
'We are still seeing a high share of bonds, both corporate and government, in portfolios which underscores the low risk profile of investors,' said Roland Schulz, managing director the Aquila Capital, an investment firm that specialises in alternative investment.
'However with the changing risk profile of bond investments, investors are increasingly moving towards alternative investments in particular real assets, equities and absolute return,'
The latest data from the European Fund and Asset Management Association (EFAMA) showed a cooling support for bonds.
The data showed that September saw less than half the amount of inflows into the asset class compared to inflows seen in July or August this year.