Industrial data in China boosts Asian stocks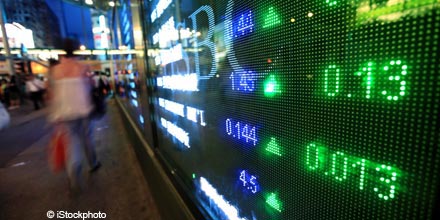 Asian stocks rose on Monday in morning trade after better-than-estimated Chinese and US economic data bolstered the global outlook.
The MSCI Asia Pacific Index gained 0.5 percent by 9:11 a.m. in Tokyo. Australia's S&P/ASX 200 Index added 0.4% after snapping a four-week rally to decline 0.2% last week. The Kospi Index rose 0.3% in Seoul after sliding 2.7% last week.
Hong Kong's Hang Seng Index lost 0.1% and the Shanghai Composite was down 0.3%.
Shares gained after industrial output in China increased more than analysts estimated last month while inflation rose less than forecast, burnishing prospects for the world's second-largest economy with Communist Party leaders currently meeting over policy. Industrial production in China rose 10.3% last month from a year earlier. Inflation came in at 3.2%, below the 3.5% full-year government target.
US payrolls added almost twice as many workers as projected in October as investors gauge the timeline for Federal Reserve stimulus cuts.
Japanese exporters benefited from the weaker yen, with Tokyo Electron up 2.3% and Advantest Corp. rising 3%.
Shares in Olympus Corp. however, fell 3.7% after the camera maker posted second quarter operating profit that beat guidance, but fell short of several forecasts.