Growth of Alt Ucits funds universe slows in Q3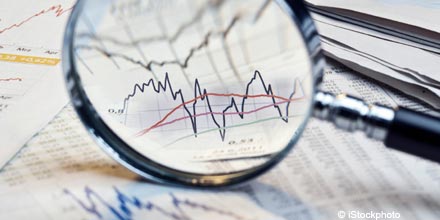 The growth in the number of Alternative Ucits funds slowed between the second and third quarter of 2012 as the number of new strategies being launched decline, an industry report has revealed.
According to research published by Luxembourg-based investment firm Alceda Fund Management, there were 11 new Alternative Ucits funds launched over the third quarter of 2012 while four funds were closed.
This means the number of available funds now sits at 299, which is a lesser increase than between previous quarters. For example, between the first and second quarter of 2012, the number of available strategies rose from 282 to 292 while in Q3 it rose by only 7.
The findings of the report chime with Citywire's own analysis of the Alternative Ucits universe presented at the Citywire Switzerland event in September which showed a considerable toughening of the sector over the past year.
The majority of fund launches were drawn from the market neutral and macro strategies, which had three new launches each. The largest new fund launch was the AQR Risk Parity fund, which was launched with €255 million in assets under management.
This is while one new strategy was launched in both the credit strategies and FX funds sectors. Meanwhile, the four closures were primarily drawn from equity long/short, which saw two funds closed.
Assets under management in the sector rose between the second and third quarter. This figure rose from €82.5 million to €84.7 billion, which equates to an increase of 3%.
The third quarter figures also indicated a return to form for long/short equity funds, which showed the biggest uptick in performance in Q3 with a rise of 2.88% over the three month period.
In the second quarter data, long/short equity funds had been the poorest performing strategy.
On a year-to-date basis, FX strategies retain top spot in the most recent analysis. Despite only advancing 0.96% over Q3, these funds have experienced a year-to-date performance growth of 4.53%.