First State to soft-close Asante's €4.9bn GEM Leaders fund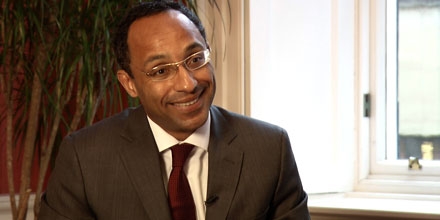 First State Investments is to close Jonathan Asante's €4.9 billion First State Global Emerging Market Leaders fund to new investors from September after a sustained period of strong inflows.
The UK-domiciled fund, which is registered for sale in seven other European countries and run by Euro Stars AA-rated duo Asante and Glen Finegan, will have a 4% front end charge imposed on it for new investors as of early September this year.
Chris Turpin, managing director (EMEA) and Global Head of Product at First State said the fund had seen two years of strong inflows.
'We have been monitoring the large and consistent inflows into the Global Emerging Markets Leaders Funds for some time now. Ahead of us encountering any capacity issues that could affect the performance or restrict the team's ability to invest in certain companies we have made the decision to soft-close our Global Emerging Market Leaders Funds effective 7 September 2013.'
Turpin added: 'We continue to believe that our first duty must be to our existing investors and to ensure we manage the scale of funds under our management responsibly.'
He said that the firm intended to 'credit all initial charges to the relevant fund for the time being'.
It is the latest in the group's range of Asia Pacific and Global Emerging funds to be soft-closed to protect investment performance.
In 2012 it closed the First State Asia Pacific Sustainability, First State Indian Subcontinent, First State Global Emerging Markets Sustainability, First State Greater China Growth, First State Latin America and First State Greater Hong Kong Growth Funds to new investors.
The fund, which also has a Dublin-domiciled mirror, has returned 40.75% in the three years to the end of April in euro terms, while its Citywire benchmark, the MSCI (EM) Emerging Markets TR USD, rose 11.63% over the same time period.