Fidelity star: Brussels must handle fragile European recovery with care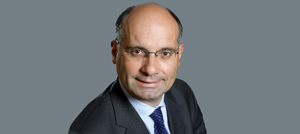 When large bets on basic materials sent the performance of the Fidelity Funds - European Aggressive fund plummeting last year, fund manager Mario Frontini was swiftly removed from the fund and Firmino Morgado was installed in his place. At that time Morgado promised to overhaul the portfolio and bring a different approach to the fund, which had been widely followed by Europe's fund selectors.
One year on, and Morgado has outperformed, returning 13.2% in the twelve month period, compared to a 10.4% rise in the MSCI Europe index. In the past eight months since markets bottomed, his fund has returned 45.1% compared to a 40.9% rise in the index, according to data from Lipper Hindsight.
Whereas last year, Frontini's largest position was a 9.1% weighting in an off-benchmark Israeli holding - Israel Chemicals - Morgado's biggest stock bet now - Deutsche Boerse- is only a 1.8% overweight compared to its index weighting. But he does not think this means the fund is no longer aggressive, just 'a more balanced type of aggression' as he spreads his thematic bets over a higher number of stocks.
He is currently expecting a choppy six months and is not yet going to adopt his most aggressive stance. 'I think the recovery in the market was a bit front loaded, with a sharp move at the beginning. I don't think we are going to see another 60% rise in the next six months. It will probably be a shaky period with alot of conflicting information. The restocking period is over, but demand just isn't there yet.'
He does not think markets will re-test their March 2009 lows, but thinks the fact Brussels is forcing ING to sell off its investment management and insurance arm in order to pay back bail-out money already is disturbing. 'I'm not sure Brussels understands just how fragile the recovery is. Confidence is shaky and the politicians need to handle these things with care,' he said.
The full interview with Firmino Morgado is to be published in the December issue of Citywire Fund Selector magazine.