Europe is bigger political risk than EMs, says Invesco manager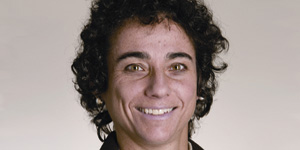 Emerging markets are showing greater political stability than their developed world counterparts, according to Invesco's Claudia Calich.
The New York-based manager, who runs four emerging market debt funds including the Invesco Emerging Markets Bond, told Citywire Global said one of the early barriers to EM investors was concern over political volatility.
While the emerging markets have matured politically, she said, the inaction and political gridlocks in dealing with the eurozone crisis exposed the failings of the supposedly more developed European model.
'If you compare the EMs to Europe, I would say Greece is a greater political risk,' said Calich. 'In the past you always had fears about coups and takeovers or politically oppressive regimes in the emerging markets and that has changed.'
Calich said one of the major problems has been the speed of response to the eurozone crisis, which has been slowed by a 27 member union and a lengthy – and often bureaucratic – process of agreement and ratification.
'I think you can have too much democracy and that is not good for planning a response or acting quickly and decisively. Everything has to be checked and approved by the other EU members and go through various legal stages and then wait for central bank policy to be agreed.'
'In an emerging market, you might say, if they had these problems they would fire the central bankers and drive the necessary measures through. Is this better? That is open for debate but it is certainly quicker.'
European exposure
In her four portfolios, the former Citywire A-rated has sought to reduce as much eurozone-related exposure.
This is while Calich, who was highlighted as a Star Manager in June 2008, said she is still keen to take advantage of opportunities in Europe which will continue to grow regardless of wider concerns.
'The way we have positioned ourselves in this environment is we have been structurally underweight the countries we think will be adversely affected by Europe, so this has seen us limit exposure to financials and the banking sector and so on.'
'We are structurally overweight Russia, even with its commodity-dependency, there is the domestic side of the economy which is holding up well and they are able to hold the fiscal deficit even if oil prices fall from here.'
Of her four EMD funds, the best performing over the past three years is the Invesco Emerging Markets Bond fund, which has returned 47.51%. Its Citywire benchmark, the JP Morgan EMBI Global Diversified, rose 41.91%.