EMD hotspots: Alt Ucits manager names best beaten-up bets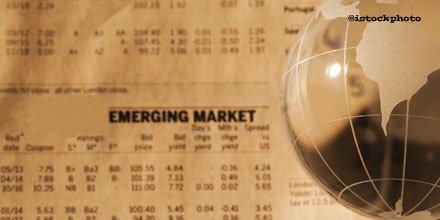 The large-scale sell-off in emerging market debt has presented a host of interesting opportunities in smaller Asian nations, according to Legg Mason Brandywine's Brian Hess.
Hess, who co-runs the $614 million Legg Mason Brandywine Global Fixed Income Absolute Return fund, said he is lining up moves into both Thailand and the Philippines in the wake of volatility.
On a currency basis, Hess said both the Philippine peso and Thai baht presented increasingly attractive investment opportunities on a fundamental basis, with strong growth potential.
Hess, who currently has zero exposure to both Thailand and the Philippines, said there are a host of attractive markets which he has previously not looked at in the Dublin-domiciled fund.
'Any kind of volatility creates opportunities and there are markets we did not own coming into the turmoil that we can now think about buying,' he said.
'Indonesia's bonds and currency also stand out, so we are watching them closely. Similarly, we did not have exposure to Colombia, but, having been hit hard, it is another country in which we are interested.'
At present, Hess is heavily invested in the US market, which made up 40.8% of the fund's bond exposure at the end of July 2013.
Moving into the latter part of the year, Hess said he is positioning the fund to take advantage of an expected normalisation of the yield curve off following a gradual move towards tapering by the Federal Reserve.
'That should help the dollar, particularly against developed market peers, but also against EM currencies,' he said.
'We are therefore even more bullish on the dollar than earlier in the year and feel higher rates and less QE in the US should underpin it.'
The Legg Mason Brandywine Global Fixed Income Absolute Return fund returned 8.09% in the 16 months since launch. This compares to a 0.44% rise by its benchmark, the LIBOR USD 3 Months, over the same period.