Double manager exit at LGT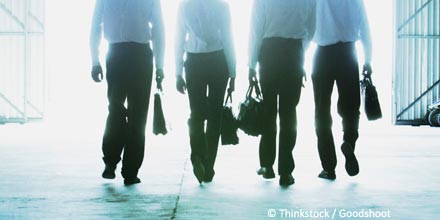 Equity managers Felix Niederer and Lars Knudsen are set to leave LGT Capital Management within the next month, Citywire Global can reveal.
Niederer managed the LGT Equity Dynamic Shield and LGT Multi Asset Dynamic Shield funds since their launch in 2011, while Knudsen ran the LGT Sustainable Impact Europe Equity fund.
The Liechtenstein-based asset manager confirmed both managers will leave the firm in December.
It is not yet known whether Niederer will join a new asset management firm, however, Citywire Global can confirm Jürgen Betz will take over management of the LGT Multi Asset Dynamic fund after previously being co-manager on the fund.
'Felix Niederer has chosen a new path in his career and will begin a role outside of LGT,' a spokesperson told Citywire Global.
'We regret his departure but we don't expect it to have any effect on the fund's strategy.'
Since its launch in January 2011, the LGT Equity Dynamic Shield fund has returned -0.2% whilst its benchmark index, the Citigroup EUR 1 Month Eurodeposit, rose 1.3%.
The LGT Multi Asset Dynamic Shield fund performed slightly better, gaining 2.1% over the same period.
The firm insisted the funds' performance was not the reason for Niederer's departure.
The LGT Equity Dynamic Shield fund is set to fuse with the LGT Equity SI Quality fund in December as part of a restructuring of its products following the merger of LGT Capital Management and LGT Capital Partners announced in June.
The firm has also confirmed Ralf Piersig, previously an analyst on Knudsen's fund, will take over as lead manager on the LGT Sustainable Impact Europe Equity fund.
Over the last three years it has returned 23.8% while the MSCI Europe NR EUR index rose 24.1% in the same period.