Dan Carter replaces Simon Somerville as Jupiter Japan SICAV lead manager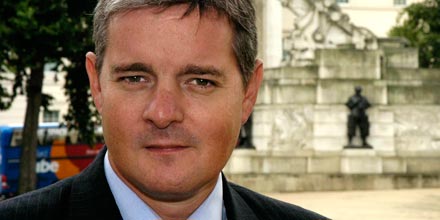 Dan Carter has been promoted to lead manager on the Jupiter Japan Select fund, in a move that will see his predecessor on the fund, Simon Somerville (pictured), focus on his Jupiter Japan UK unit trust.
Carter took over as lead manager on the fund on 3 October, having been deputy manager since 2011. Somerville will continue to be involved with the fund as deputy manager, a spokesperson for Jupiter confirmed to Citywire Global.
The Japanese SICAV fund is part of the larger Jupiter Global SICAV that incorporates many different strategies under one umbrella. The Japanese SICAV, which had around  €108 million in assets at the end of September, invests mainly in Japanese equities but can also invest in stocks from the wider region. 
Carter, who speaks Japanese, joined Jupiter in 2008 as an analyst and has since worked closely with Somerville on a number of funds. He previously worked as a Japan equities fund manager at Odey Asset Management and also on the Japanese equities and UK large cap equities team at Baillie Gifford.
'This is widely to be seen as a promotion for Dan Carter and recognition of his work so far at Jupiter,' a spokesperson at Jupiter said, adding that no further fund launches were planned for the asset class in the near future.
Somerville will continue to focus on the Jupiter Japan Income Trust with €748.5 million in assets, and the Jupiter Global Managed fund which is only available to UK investors.