Credit Suisse to reopen €6bn property fund for 3 days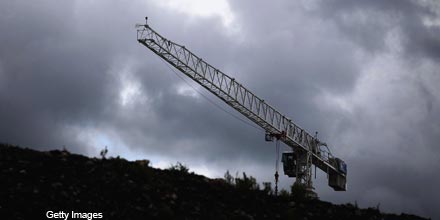 Credit Suisse has announced it will be reopening its €6 billion real estate fund for three days as it reaches the end of its two-year closing period.
In a move mirroring that of German group SEB, who reopened their ImmoInvest fund for one day on April 30, the CS Euroreal property fund will reopen on May 18 for three days only.
The company has advised its investors that if the liquidity available is not sufficient to meet all redemptions by May 21 then it will begin a liquidation process and return its assets to its investors.
'The future of the fund thus lies in your hands as an owner, as you will decide whether you redeem your units on this date or not,' said Karl-Heinz Heuss, manager of the CS Euroreal fund, in an investor statement.
'Even though we have generated liquidity totalling around €1.5 billion (around 25%) over a period of almost two years, funds are limited.'
The fund's biggest exposure is to the German property market, which represents 45% of its assets, followed by the UK with 13% and the Netherlands with 12%.
'CS Euroreal continues to boast an attractive real estate portfolio, which is very important for your decision,' said Heinz Heuss.
'Only if all of the fund's investors come to their decision in a well thought out and considered manner will we be able to continue together the CS Euroreal success story, which goes back more than 20 years.'
SEB Asset Management announced it will liquidate the SEB ImmoInvest fund last month.