China's market looks 'bipolar', says First State Asia Pac veteran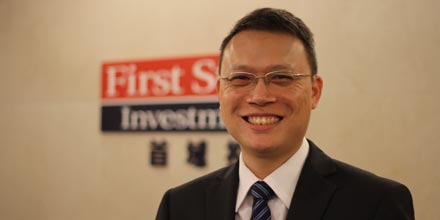 Valuations between various sectors in China's equity markets are increasingly divergent and are creating a bipolar market, according to First State's Seck Yee Hou.

'People are looking for places to hide, so there's a polarisation in terms of valuations and places where people think are safe, say consumer staples have valuations of around 25X PE and 9.5X PB, while banks are trading around single-digit PE and 0.9X OB. It's a bipolar market.'

Seck is the deputy manager of First State China Growth II and is part of the team headed by Citywire A-rated manager Martin Lau.

He believes this polarisation could set the stage for a round of equity revulsion, which was seen in 2008 and 2009.

'What might happen is equity revulsion, where investors ask "why should this safe company trade at such a high valuation?" which we saw in 2008 and 2009 when everything came down together.'

'Today it's not exactly like that, but you start to see cracks in certain companies in the consumer discretionary sector. Investors there are asking if earnings can meet expectations. You could see a company derate from 20X to 18X to 15X.'

This doesn't change the team's focus on identifying good companies at reasonable prices, Seck noted, saying, 'I think a sweet spot is when you have a company whose management you can trust, where earnings has seen a hiccup, and where valuations have come down.'

While earnings hiccups and discounted valuations are common in current markets, trust in management is somewhat rarer, and hence of great importance to Seck.

'We avoid companies we have difficulty understanding or trusting,' he noted, adding that if a company's management is trustworthy, temporary headwinds are an opportunity to buy more.

According to Seck, it comes down to the people in the management core. 'We invest in people, and integrity is a very big part of that. You want drive, innovation, and a sense of ownership. We ask about succession, and whether the company is growing. Is it growing only on scale? Is there a focus on innovation and differentiation? Scale will only take a company so far.'

According to Seck, their time horizon is typically three to five years and a large position is typically 4% to 6% of the portfolio.

Year-to-date, as at end-June 2013, First State China Growth II has returned -1.83% while the MSCI China Free CR index fell 13.23%.