China on verge of overheating despite bank action says Schroders' Parbrook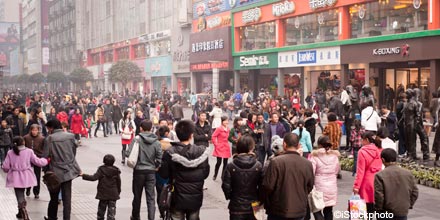 China cut reserve requirements last week for the first time in three years but while this appears to support expectations of a major loosening of monetary policy, markets are set to be disappointed by the pace as which this exercise unfolds, says Schroders' head of Asian equities, Robin Parbrook.
'China has probably reached a crunch point, in our view – a time of great risk and opportunity – and minor tweaks in RRR rates are unlikely to have much impact', the Citywire Euro Stars AAA rated manager wrote in a note on Monday.
'The country desperately needs to move towards an environment of market-driven interest rates and a more flexible foreign-exchange regime.'
The reserve requirement ratio for Chinese banks was cut by 50 basis points on Wednesday. The move was widely expected given recent signs of inflationary easing.
But Parbrook said he would be 'very concerned' about any major fiscal and monetary stimulus given credit and inflationary pressures.
He argues that while a recent slowdown in the rate of inflation boosted investor sentiment, the fixation of the market on China's – 'largely-bogus' – official consumer price index, which fell from 6.1% to 5.5% in October, extremely misplaced.'
'It is clear, looking at other statistics, that China remains on the verge of overheating'.
Last week's reserve ratio requirement  cut comes, he says, despite retail sales (yoy) in September clipping along at a 17.2% pace, industrial production rising at 13.2%, and residential real estate investment up 27.5%.
'All this indicates that the country's much-touted economic slowdown may be a case of hope over reality,' said Parbrook.