Bond star unfazed by Japan's 'wildcard' intervention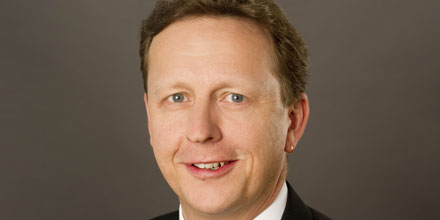 Swiss & Global's Bernhard Urech is sticking to his guns on the Korean won despite 'wildcard' Japanese moves to weaken the yen causing increased competition in the region.
The Euro Stars AAA-rated manager said he is standing firm on his overweight position to the currency in his $463 million Julius Baer BF Emerging Markets Inflation-Linked bond fund.
The Korean won has come under pressure in recent weeks following aggressive moves by newly-elected Japanese Prime Minister Shinzo Abe to weaken the Japanese yen. This has caused concerns over the won appreciating both against the yen and the US dollar.
'We do no view the weakening of the Japanese yen as a worrying issue at the current time. We still see lots of opportunity due to valuation; we view it as relatively cheap and we think South Korea has an improving economic outlook,' Urech told Citywire Global.
Since the turn of the year market commentators have discussed the potential 'nightmare' a weaker yen could cause Korean companies, particularly those with export-driven business models. However, Urech remains bullish.
'Japan is kind of a wild card when you look at what is happening there following the re-introduction of Abe and his new policies. However, I do not see it as having a big impact on our position within the Korean won yet. Although, it is a situation which has to be watched carefully.'
Urech has a 4.5% in the Korean won, which is 2% greater than the fund's benchmark, the Barclays EM Government Inflation-Linked Ex-Argentina/Colombia Constrained TR.
Buying up bonds
While Urech is unmoved on his Korean won exposure, he has bolstered the fund by increasing his position in Chilean bonds. He now holds a 2.5% overweight here having reduced cash holdings to take advantage of attractive valuations.
'We have added Chilean bond exposure because the real yield on this is pretty high at the moment. This ability to earn real yield is something which we think is very attractive and so we have taken an overweight here,' he said.
In his currency allocation, Urech has also increased his overweight to the Brazilian real. However, he said the added Chilean and Brazil exposure does not reflect a bias towards the Latin American market.
For example, he said he is finding good opportunities and strong outperformance in markets such as Israel, which helped underpin his outperformance in 2012.
'We still have strong exposure to Israel at the end of the shekel yield curve, which is very steep and we think there is decent remuneration from a real yield perspective.'
'The investment in Israel is driven by a real valuation opportunity and they are at the point in the cycle where any rise in rates is already priced in at the long end of the yield curve. We therefore think it is an attractive place to be and somewhere worth having an overweight.'
The Julius Baer BF Emerging Markets Inflation-Linked bond returned 12.45% in the year to the end of January 2013. This compares to its Citywire benchmark, the Barclays Global Inflation Linked TR, which rose 5.88% over this period.