BlackRock unveils European absolute alpha fund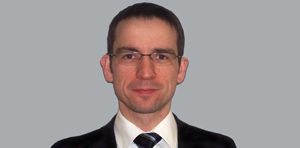 BlackRock's new European Absolute Alpha fund will focus on four principal investment strategies and will hold between 50 and 100 positions.
As revealed by Citywire back in January, the new BlackRock European Absolute Alpha Fund, will be managed by Vincent Devlin.
The four strategies comprise long investing, synthetic-short investing, pair trades and cash with Devlin allowed to hold up to 100% in cash.
The fund will adopt a similar investment process to Mark Lyttleton's successful BlackRock UK Absolute Alpha fund in its bid to deliver positive returns across all market conditions. The fund has gone through several months of stress testing prior to its launch.
Devlin, who also manages the long only BlackRock Continental European fund, said: 'Investors should look on the fund as one that aims to give returns above cash using European equities to drive these returns - but without the downside risk normally associated with "being in the market". It's a stepping stone for cautious investors who want more than cash can offer, but with contained risk.'
BlackRock head of UK retail, Alex Hoctor-Duncan, added:  "BlackRock has an outstanding record in absolute return products, which are a valuable investment strategy in all market environments. The success and popularity of BlackRock's UK Absolute Alpha fund demonstrates the high level of investor confidence in the fund's ability to deliver positive returns.