BlackRock to launch European absolute return fund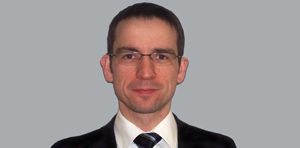 Citywire can reveal BlackRock is to launch a European version of Mark Lyttleton's successful UK Absolute Alpha fund for Vincent Devlin.
Citywire understands the UK version of the fund, which is likely to be called the BlackRock European Absolute Alpha fund, will launch at the end of the first quarter, subject to FSA approval. The firm is also understood to be launching a Luxembourg-domiciled version, which again depends on regulatory approval.
The new fund will be managed by Citywire A-rated Vincent Devlin, who joined the firm from Scottish Widows Investment Partnership at the start of last year and runs the BlackRock Continental European fund.  
He will receive assistance from his 14-strong BlackRock European Style Diversified team, which is headed by Nigel Bolton.    
The UK version of the fund will sit in the new Absolute Return sector of UK funds association IMA and is likely to have a performance hurdle similar to that of Lyttleton's UK Absolute Alpha fund, which is measured against three month Sterling Libor.
The fund will invest across 15 European countries and invest in a portfolio of around 100 stocks. It intends to generate around 20% of its return through pair trades, distinguishing itself from Lyttleton's fund, which typically has around 50% in pairs.    
BlackRock has undergone a rigorous approach to insure the fund is a viable proposition from stress testing the style to ensuring it is sufficiently liquid and the risk measures employed are appropriate.
A BlackRock spokesperson said Lyttleton had been heavily involved in the creation fund, although he stressed he would not be responsible for the day-to-day management of it.  
'When we sat down last May to discuss the fund, it was encouraging that Mark was keen to sit down and share his views with the European team. He was involved at the concept phase of the fund, sharing his strong knowledge in a quasi advisory role,' he said.
According to the firm, between the end of June and the end of December a paper model version of the portfolio has returned 5%.   
'The European team sees lots of growth opportunities in Europe but there are also a lot of economic headwinds,' the BlackRock source said. 'This fund will give investors the opportunity to gain exposure to the favourable opportunities while hedging out the economic headwinds.'