Bill Gross puts cash to work in $292bn bond fund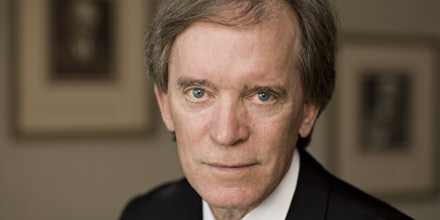 PIMCO's Bill Gross has cut cash holdings in order to pile further into treasuries in his $292 billion bond fund, according to the blockbuster manager's latest market commentary.
The California-based bond market veteran reduced money market and cash equivalents in the PIMCO GIS Total Return Bond fund from 8% at the end of March to 3% under the latest filing.
This cash has been redeployed throughout the portfolio, with Gross adding further weight to last month's decision to significantly add to his holdings in treasuries.
Gross had increased his position from 28% in February to 33% at the end of March and he has now boosted this further, with treasuries comprising 39% of the fund exposure at the end of April.
Away from treasuries – which Gross famously moved away from wholesale in March 2011 – the bond market veteran has also marginally increased positions in mortgage-backed securities (MBS) and emerging market debt (EMD).
This has seen him increase both investments by 1% from where they were at the end of March. EMD now accounts for 8% of the fund, while MBS comprises 34%.
The decision to relocate cash to EMD marks something of a reversal of Gross' move from last month, which saw him reduce his allocation here by five percentage points.
In addition to cutting his cash, Gross also reduced his exposure to investment grade credit – which fell from 9% at the end of March to 7% in the latest data – as well as trimming his non-US developed debt from 11% to 10%.