Bill Gross pushes US Treasury exposure above $100bn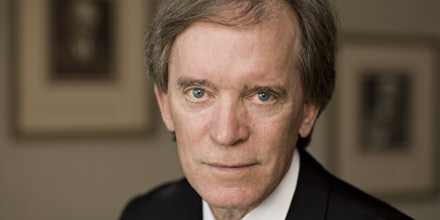 PIMCO's Bill Gross has reacted to recent outflows and underperformance of his bet on TIPS by topping up his US Treasury exposure over the past month.
The bond veteran made the changes in the wake of his blockbuster bond fund, the PIMCO Total Return Bond fund, witnessing $9.9 billion in outflows over recent weeks.
It is understood the widespread withdrawals, which saw the fund size drop to $267.9 billion, were precipitated by bond investor concerns over the Federal Reserve tapering its quantitative easing programme.
In his latest portfolio changes, Gross has reversed a decision made in May to cut US Treasury holdings and increased his position in June to 38% of the fund – or $102 billion of the total portfolio.
Commenting on the decision, Gross said: 'I think the US Treasury market is perhaps the most undervalued market on a global basis.'
'When you compare 2.65% on a 10-year to what exists in Japan - which is less than 1%, or to Germany and the Eurolan - which is at about 1.6%, you begin to see some higher yields in the United States relative to the other G3 or G4 types of economies.'
TIPS bet
Gross also reacted to his much-discussed bet on US Treasury Insurance-Protection Securities, which was badly hit by a reduction in inflationary fears following the Federal Reserve announcement.
The bond market veteran said he would be keeping its allocation to the asset class despite the sell-off in June.
He said: 'PIMCO believes that the recent sell-off in TIPS has been overdone and that inflation protection now looks relatively attractive.'
'We will seek to add to our positions where valuations appear compelling as we believe that the threat of higher longer-term inflation persists.'
Elsewhere, Gross has also increased his allocation to mortgage-backed securities. This has risen from 36% in May to 38% at the end of June 2013.
He also further cut his allocation to non-US developed nations' debt, which had already fallen from 10% in April to 7% in May. This dropped further in June and now accounts for 5% of the overall allocation.
The PIMCO GIS Total Return Bond fund has returned 12.39% in the three years to the end of June 2013. This compares to a 10.29% rise by its Citywire benchmark, the Citigroup WGBI (Hedged GBP) TR.