Abu Dhabi SWF doubles Chinese equity exposure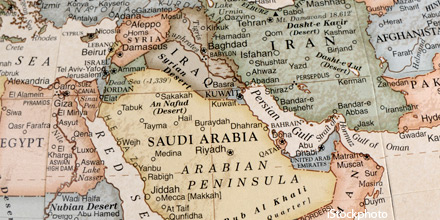 The emerging markets – most notably China – will form a cornerstone of one of the world's second largest sovereign wealth fund's investment plans for the coming year, the Abu Dhabi Investment Authority ADIA has announced.
In its 2012 annual review, ADIA said it is attempting to reflect a changing 'economic leadership' in the world economy, which has seen it reduce its exposure to developed markets.
One of the largest recipients of its allocation shift towards emerging markets is China. ADIA said it will increase its allocation in Chinese equities from $200 million to $500 million having received approval from the Chinese market regulator in 2012.
The organisation – which did not disclose its assets but market predictions put it at around $627 billion – said the positive economic fundamentals underpinning the emerging markets made them a strong bet for the future.
This has seen it retain its allocation levels to EM equities at 10-20% of its overall equity allocation but reduced its developed market equity exposure from 35-45% in 2011 to 32-42% over the course of 2012.
Commenting on the changes, Hamed bin Zayed Al Nahyan, managing director of ADIA, said: 'Economic leadership is passing to emerging markets, not just as their weight in the global economy passes 50%, but as their share of likely future global growth moves far higher.'
'These economies share a set of important supports to growth: rapid growth in productivity, favourable demographics, lower levels of debt and leverage, improving institutional frameworks and endowments of natural resources.'
'These countries are diverse and their individual prospects may vary, but as a bloc they continue to offer exciting and attractive opportunities to deploy capital.'
Over the course of 2012, ADIA allocated several new equity mandates, across Europe, emerging Europe, South Africa and Latin America. This was while combining its GCC and MENA portfolios into one mandate to better reflect opportunities in the region.