Abu Dhabi firm turns to Ucits label for double fund launch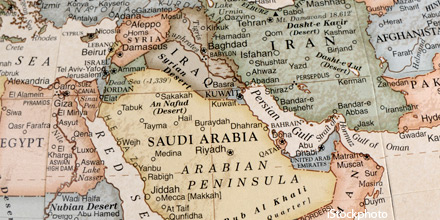 The Abu Dhabi government-owned group Invest AD has launched two Ucits-compliant equity funds investing in Africa and the Middle East in response to growing demand from global investors for high regulatory standards.
Until recently the group owned by the Abu Dhabi Investment Council sovereign wealth fund only offered funds domiciled in the Cayman Islands but has now launched Ucits versions of the Invest AD Emerging Africa Fund and the Invest AD GCC Focus Fund.
'Global investors are telling us that they want investment vehicles that meet the strictest international regulatory standards,' said Mohammed Al Hashemi, head of asset management at Invest AD.
He added investors want 'fund managers who are visiting companies, asking difficult questions and really kicking the tyres.'
The firm said it expected interest from global and particularly Asian investors who currently account for 35% of net sales of Ucits investment vehicles.
The Abu Dhabi Investment Council was splintered off from the $627 billion Abu Dhabi Investment Authority (ADIA) and is much smaller in size than its fellow ADIA sovereign wealth fund.
It is the investment arm of the Government of Abu Dhabi and started its operations in April 2007. It is responsible for investing part of the government's surplus financial resources through a globally diversified investment strategy.
The Emerging Africa fund Ucits fund currently has €30 million in assets and the Invest AD GCC Focus fund oversees €15 million.
Latest reports from the investment team for its underperformance in the GCC fund refer to a poor backdrop for global markets and a seasonal fall in trading volumes which has seen the fund hold more than 17% in cash.
The Emerging Market Africa fund has a similar cash position at over 17% and cited major headwinds in the past quarter coming from political uncertainty in Egypt.